Control and Visualization of HVAC plant
Having realized the main control of a few smaller refrigeration plants by SPS-S7 for our partner KälteConcept over the year 2015, we are now proud of having been able to contribute to the reopening of the Schwarzbach Feinkost GmbH. With an extraordinary level of heat recovery, we realized an overall concept of heating, ventilation and air conditioning (HVAC) in record time, to allow the owner to deliver their products to their markets.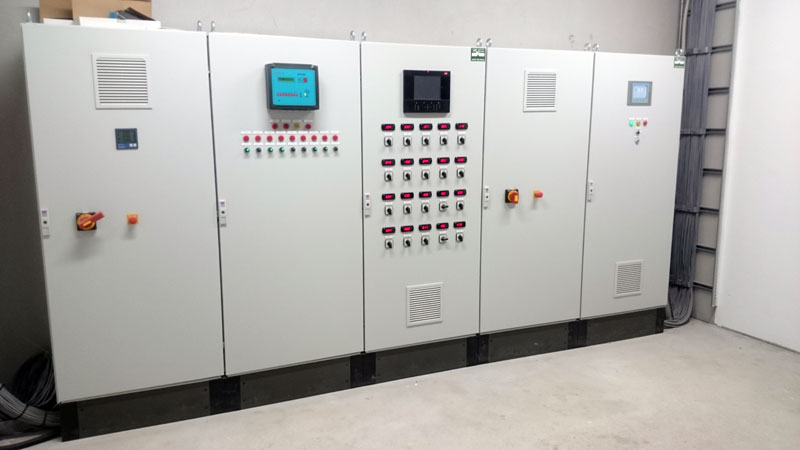 In addition to switchboard design, SPS-programming and the commissioning, a special highlight is awaiting our engineers - the visualization of the whole HVAC plant.