Our Projects - EC Technology
Cleanrooms – Modernization of an ebmpapst Control
Following a recommendation by ebmpapst a big building automation company from Leipzig requested support for renewing a FFU control system of EC-FFUs, each with an ebmpast-drive, in Erfurt.
With pleasure we provided, besides to some advices, a handheld tool for the EX-Fans free of charge to check the operation of the system. As only the terminal-box has been changed to one with ebmBUS interface, it was not entirely clear if a surprise awaited the costumer.
Yesterday evening we received the enjoyable feedback, anything went perfect and that easy that they even had enough time to address the FFUs already correctly. So there are no technical reasons that speak against the usage of 3 EC-FFU Control devices.
---
EC Motor Control for US-Cleanrooms
By mid of March a US-American OEM-customer placed an order for controllers for their EC fans. Hand programming tools as well as EC Control devices for the fixed installation were ordered to use the ec fan advantages of their ec fan technology in cleanroom applications.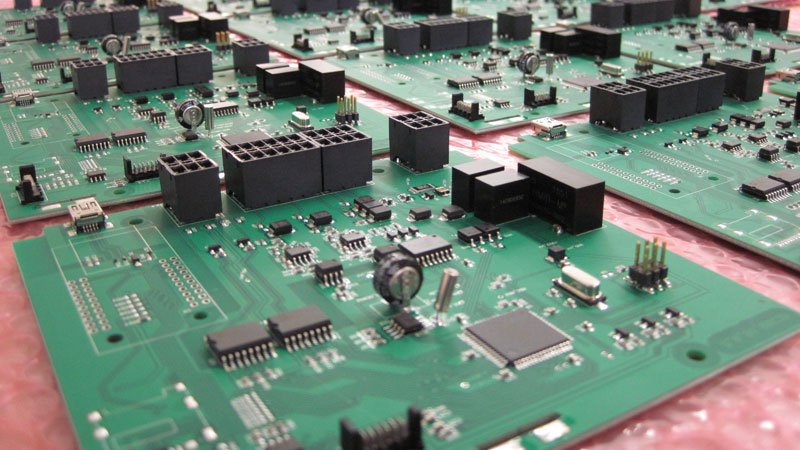 It is for us more than a matter of decency, even in difficult times, to match costumers' wishes in terms of delivery date. Due to the outstanding commitment of our employees we achieved to create a time reserve the American duty know "to use".
---
FFU Commissioning at Bielefeld University
Last Tuesday we realized the final commissioning of an FFU-appliance at the Institute of Experimental Physics at Bielefeld University.
In total 13 FFUs of different sizes, equipped with EC fan technology, show up their advantages. They are separated to 4 groups controlled by 2 different EC-fan control devices from 2 different generations.
---
Handheld to control and parametrize EC-fans
One of the biggest energy suppliers in the western part of Switzerland is now using technologies out of the Vogtland to parametrize and control his EC-fans from ebmpapst.

The chosen parameter set for the service handheld does not only allow to control EC-Drives with Modbus - und ebmBUS-interface but to clone whole parameter sets within seconds from ec-fans of the same physical size.
---
Bearing Monitoring for Smoke Extract Fans
Smoke Extract Fans, whether as Radial- or Axial fan, should keep emergency exits and paths free of smoke. Even if there is no normal air ventilation required, a save start and operation is demanded in case of fire to achieve the nominated run time for such a fan. A proper function of the motor bearings is there for indispensable.
The bearing monitor unit that was especially developed for a fan manufacturer evaluates different frequencies out of the swinging acceleration that needs to be measured. The evaluation is more or less independent from the type of fan, motor and bearing and it even detects pre-damages of the ball bearings from the induction motors.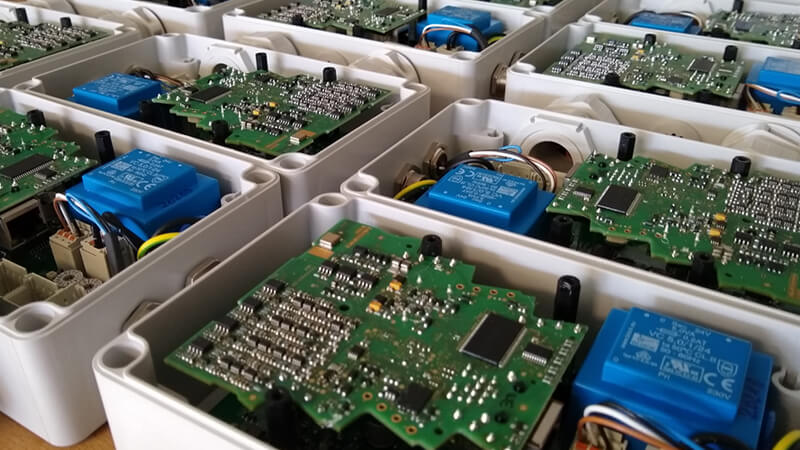 However a little more complex is the monitoring of the bearing conditions at EC-fans, because the measured frequencies overlap with the switching frequencies of the EC-Controllers.
The evaluation is quite easy as a simple traffic light control (green-yellow-red) at the device. A special software can be applied for detailed damage analysis.
---
FFU Service
A big research institution for Micro- and Nano-technologies in Nordrhein Westfalen enlarges their cleanroom capacity this summer. The additional cleanroom surface is covered by FFU's from NICOTRA||Gebhardt that are controlled and monitored by an existing FFU-control centre since last Tuesday.
The commissioning runs without any problem, besides to the correct addressing only some max-speeds needs to be set by hand, what is really no issue with our control devices for EC-fans.
---
Handheld to control and parametrize EC-fans
On of the leading HVAC distributors and contractors in Israel uses, by its own account, mainly EC-fans from ebmpapst and Ziehl Abegg for his appliances.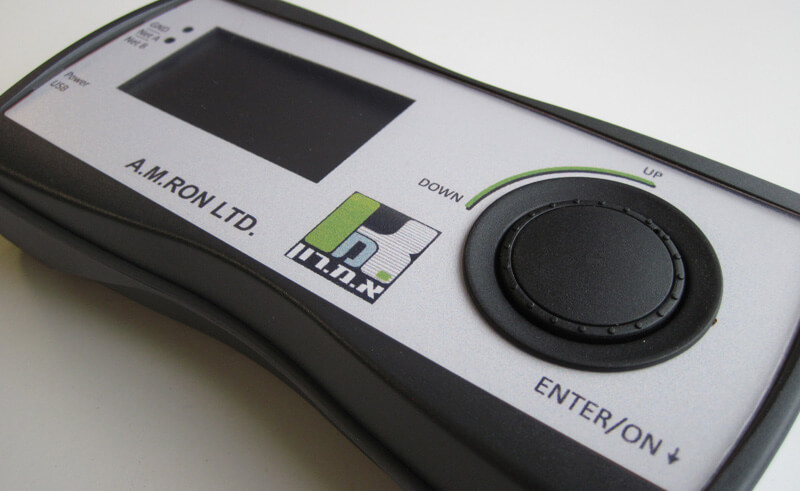 From now he will program and control it's EC-fans with Modbus- Interface by technologies out of the Vogtland. With that the handhelds of the unqiuom series will be used at 24 countries worldwide.
---
FFU Service - Fraunhofer Gesellschaft
With its various institutes Fraunhofer Gesellschaft belongs to the greatest Cleanroom Operators in Germany.
Yesterday a production shutdown was planned in a job-side in northern Germany, used by different companies to perform their annual maintenance. So the FFU System, delivered with EC-fans from Nicotra||Gebhardt and commissioned by vbk technology in 2013 was checked was well.
---
Service uniqunet – FFUs in Cleanroomapplication
"Troubleshooting - Commissioning - Training" were written at the P.O. of a big plant engineering company. They pleased us for support for commissioning a FFU-network with fans from ebmpapst with Modbus Interface at site and to train the operating staff afterwards.
After an address-conflict was eliminated in the FFU-network and no other abnormalities were found we did the programming of the uniqunet FFU-control device together with the end user. Now 3 FFU groups will be controlled according to the manufacturing process with different set-values in day/night mode.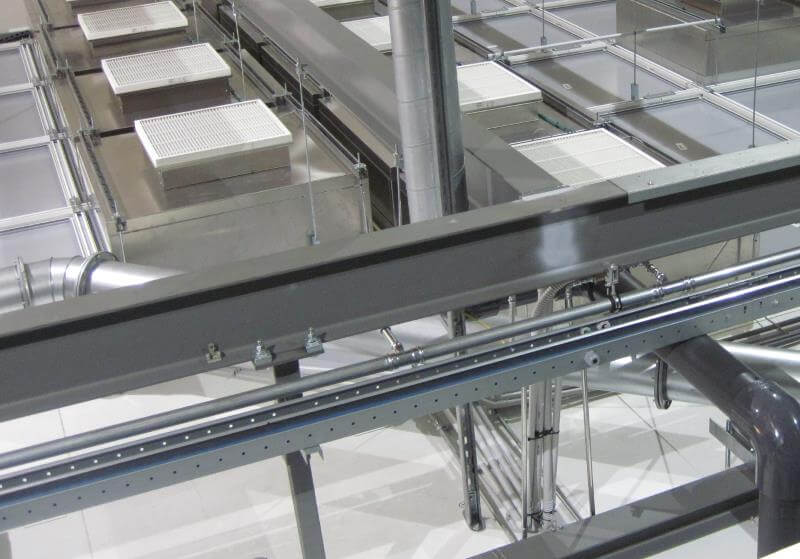 Service uniqunet – FFUs in Cleanroomapplication
---
Lounges - uniqunet control device supports NICOTRA Gebhardt FFU
After a few years of absence the Cleanroom Lounges took place in Karlsruhe this year again. Personal highlight for me was the operation of a of an uniqunet control device driving an EC-fan of a NICOTRA Gebhardt ( former Gebhardt Ventilatoren ) FFU.
NICOTRA Gebhardt has been an OEM costumer for our control devices for years.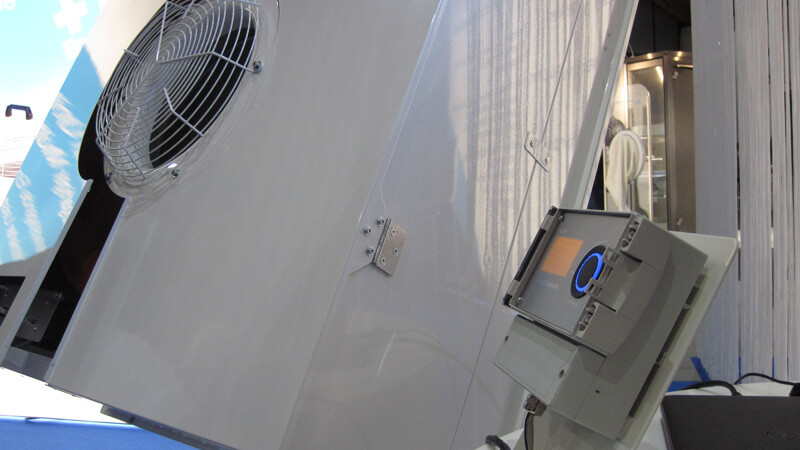 uniqunet control device supports NICOTRA Gebhardt FFU
---
FFU Service for NICOTRA Gebhardt
A well-known research institute in Munich had scheduled a filter change of their FFU's for the last week. Here, the opportunity was taken to check some communication abnormalities in the control of the FFU's by a FFU-Control-Centre type FanCopmmander200). The installation was commissioned with components from NICOTRA Gebhardt in 2005.
All involved have been delighted as it has been find out that neither the EC-FFUs nor the FanCommander200 has caused the problem but just a simple hidden cable damage in the main backbone. After renewing it, the installation is running perfectly again and that after this long run time.